Overview
Updated On:
December 17, 2020
Property Description
Podgorica, Preko Morace – Large commercial premise for sale. Unique commercial offer in prime location of Montenegro capital
The premise consists of a ground floor and a basement, rectangular in shape and is located in a part of the city near the Police Administration, the old government building, a mechanical school. Very good location for various activities – such as office premises (in high demand in this town area), gym, fashion outlets etc.
Total Area
Ground floor 643.80 sqm
Basement 1,345.50 sqm
TOTAL: 1,989.30 sqm
Equipment
The premise was built at the level of rough construction works with all structural elements, with finished facade openings, without partition walls and untreated wall, floor, and ceiling surfaces.
It has autonomous installation (main) lines brought to the level of connection to the most modern electric power, hydraulic, thermomechanical, and telecommunication devices and systems.
Electricity supply is provided from the transformer station within the building.
Adequate anti-burglary and fire-fighting installation, cable antenna, and telephone distribution are planned within the low current installations.
Hydraulic installations provide an autonomous supply of premise with water, distribution within the space with plastic pipes, with a hydrophore for constant water supply, and a separate box for water meters for the commercial premise.
Thermomechanical installations provide central heating, cooling, and ventilation with an autonomous air conditioning chamber and heat pump for the commercial premise.
Parking
 5 parking spaces in the underground garage
 about 20 places in the autonomous parking lot in front of the commercial premise
 in the vicinity of the building, there is a large number of public parking, over 100, which will enable the good functioning of the offered premise.
Property Id : 90669
Property Size: 1,990.00 m2
Year Built: 2008
Similar Listings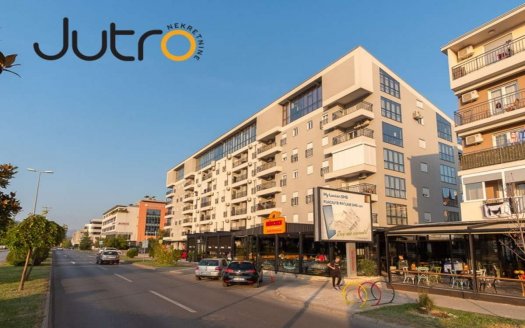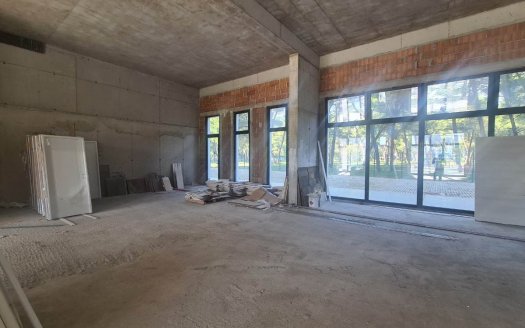 Podgorica, Preko Morace – Commercial premises for rent This Commercial premises is located
...
Podgorica, Preko Morace – Commercial premises for rent This Commercial premises is located in the prestigious Green
...